About Us
We pride ourselves on being the best Bluffton and Hilton Head area gym. Our sign-up process is simple and convenient without any contracts. We are conveniently located right before the bridge from Bluffton to Hilton Head.
Our 24-hour gym has a variety of equipment that can meet any strength or cardio need. Not only does our gym offer 50 Live Classes, but we also offer Les Mills Virtual Cycle Classes – THE TRIP, SPRINT, AND RPM. We also offer personal training programs by the best trainers in the area to help motivate and structure your workout plan. Our positive gym atmosphere creates a place where you can feel safe and excited about working towards your specific daily goals.
Mission Statement
Our mission at PULSEology Fitness Club is to provide the Bluffton and Hilton Head area with a quality fitness experience in a positive and motivating gym atmosphere. The PULSEology Team offers a variety of services and classes that are designed to accommodate any schedule or fitness level. We strive to help our members reach their personal goals and ultimately redefine Quality Of Life.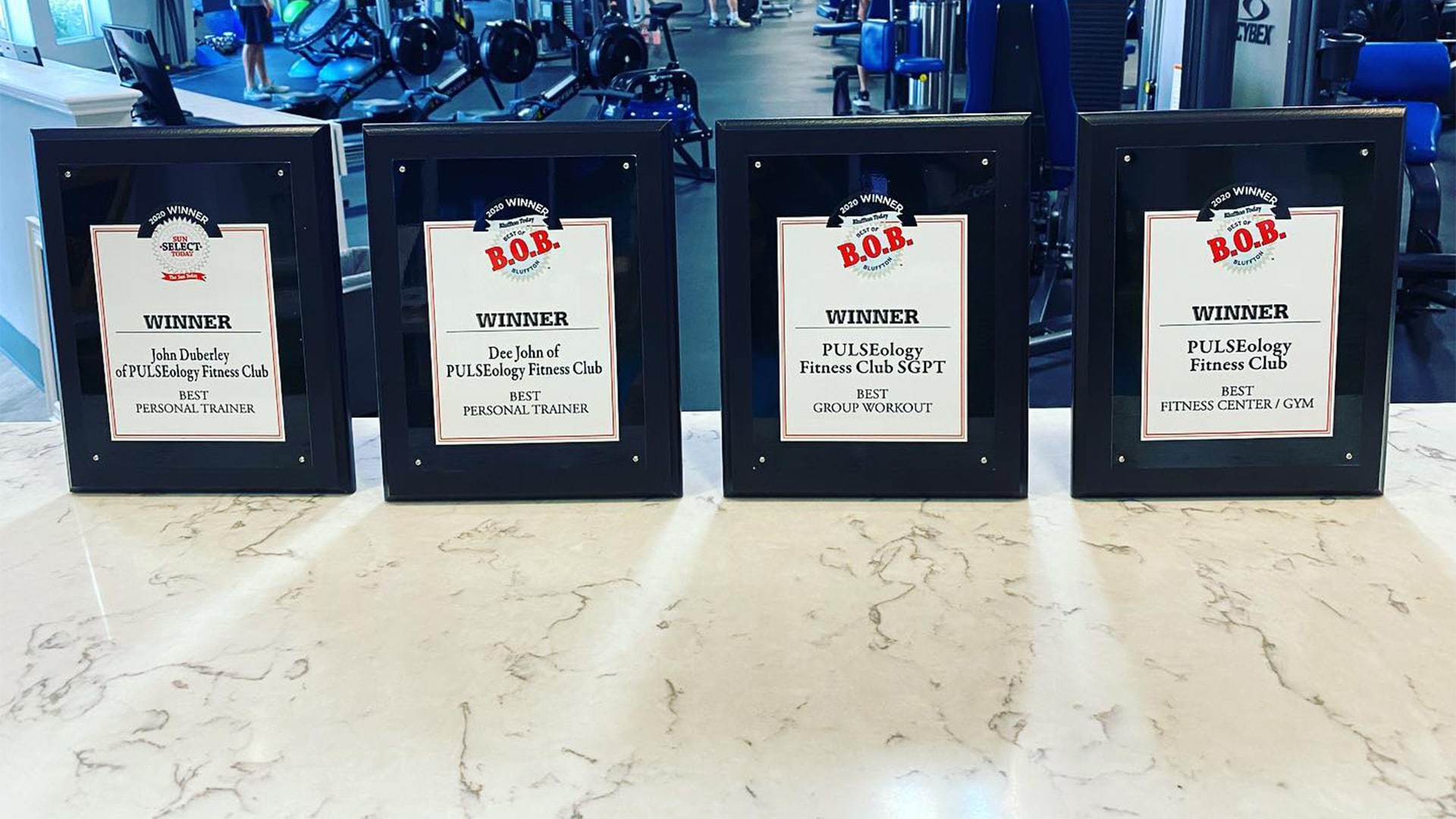 Ready to Start Your Fitness Journey?
Call Pulseology Fitness Club at 843-706-9700