SGPT – Small Group Personal Training 
Small-Group Personal Training is a hybrid of group fitness and Personal training. Utilizing the group fitness energy and camaraderie from a large group and combining it with the individualized experience of a one on one training session.
The workout combines High-Intensity cardio with strength training to give you the best results in 60 minutes. The workout format changes on a weekly basis which keeps the workouts fresh and will continually challenge you. Every exercise we offer can be modified to accommodate any small group participants, at any fitness level. Using state of the art equipment and heart rate monitors, you are able to consistently achieve maximum heart rate efficiency to get the most out of your workout.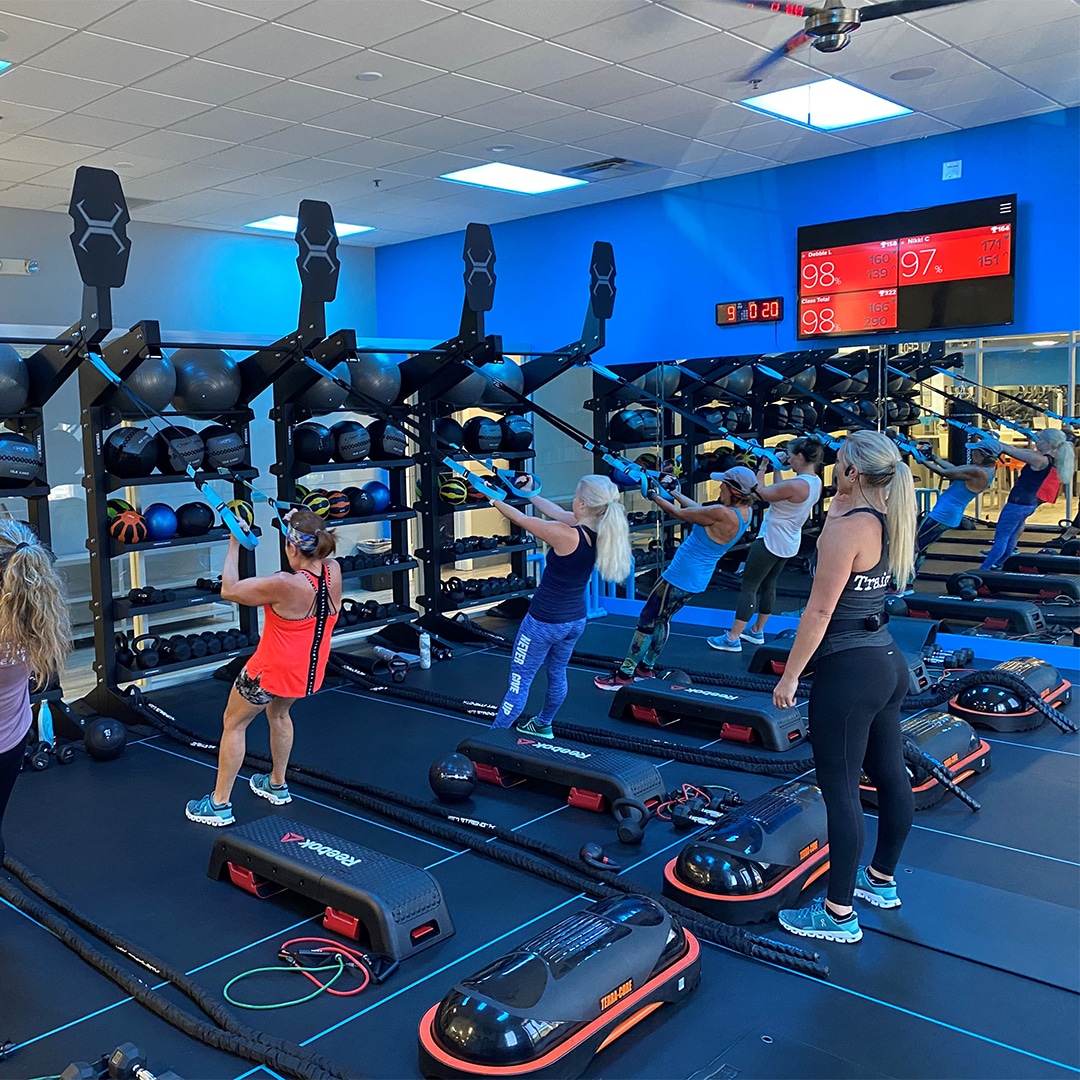 Ready to Start Your Fitness Journey?
Call Pulseology Fitness Club at 843-706-9700